Dear Artist-Entrepreneur,
Are you under pressure to make things happen — to take your artistic passion to center stage as a full-time career, build a bigger following for your music or make your artistry more profitable?
Are you ready to shift into high gear in your arts-based business or performance career – but feeling so stuck and overwhelmed that you don't know where to start or how to make such a big change? Or maybe you're just so multi-talented you've gotten in your own way and need some serious focus?
Have you let past artistic failures or the acceptance of status quo keep you from making a major breakthrough? Maybe you subconsciously sabotage your own efforts so you can stay inside your comfort zone.
Does This Sound Like You…
You're super-smart, talented and loaded with ability. You're more gifted, in fact, than a lot of the successful artists you see around you, and yet you're struggling to make it happen. What are they doing that you're not?
You know you have the potential for true greatness. You're confident that, under the right circumstances, you could blast into the stratosphere — but the daily grind is wearing you down and you're running out of steam.
You thrive on growing and learning. But you also feel like an imposter sometimes, worried that you don't have enough talent or expertise and use it as an excuse to play small and avoid taking action.
You work hard; you're a workhorse, in fact. But you also spend a lot of time spinning your wheels, putting out other people's fires or distracted by busywork, and just don't feel like you're making progress.
You're not alone. Many artists experience what you're going through. That's because reaching for success can be exciting, exhilarating and promising – but it can also be scary.
And with the arts world in flux and uncertainty, it can be even scarier. But it doesn't have to be. In fact, if you put on the right pair of glasses you'll see this is an exciting time to be making art and to be at the helm of creative businesses!
This is where we come in.
Looking back, I've been a student of peak performance since I started taking piano lessons at the age of five. By the time I was ten years old, I was winning prizes in regional and national music competitions and performing as soloist with orchestra, and eventually went on to graduate from The Juilliard School.
Although I decided not to pursue a career in music, I continued to perform and compete, and also trained my way to a first-degree black belt in the Korean martial art of taekwon-do.
For the past six years, I've been working with hundreds of entrepreneur CEOs, executives, Navy SEAL candidates and other high-achievers to achieve peak performance and stay on top of their game under pressure.
So I understand what works in successful goal-setting: how to motivate, determine strategy, maintain singular focus and reach the finish line. I've done it over and over again, both for myself and with my clients. It's how I:
Negotiated a promotion (and 30% raise) to managing writer at the third-largest investor relations firm in Tokyo at the age of 28. Taught myself to speak, read and write Japanese fluently (even reaching the finals of a nationally televised speech competition in Japan).
Became a seven-figure top producer among a 100+ insurance sales team (despite having ZERO sales experience and being an introvert)
Won top honors in national and international piano competitions since the age of ten, including the Silver Medal (and Audience Favorite award!) at the 2005 New York International Amateurs Piano Competition. (At one point,  I even entered a competition while I was clerking at a law firm during the day and taking evening classes as a second-year law student.)
Earned a first-degree martial arts black belt in taekwon-do (sparring with Olympic competitors half my age, yikes!)
Built a global performance strategy business that allows me to use all my skills and abilities, and the freedom to travel and make my own schedule
Renita Kalhorn is nothing short of a miracle worker. After a lifetime of procrastination, I'm writing with more focus — in less time.  As a direct result of the tools gained in Renita's program, I'm no longer overwhelmed.
Jean Tang, copywriter, content strategist, founder of Marketsmiths and co-author of The Big New York Sandwich Book
As a concert pianist and arts entrepreneur I learned firsthand that shifting my focus from only the instrument I play to focusing on having more of an impact can drastically change one's career trajectory, open the doors to unexpected opportunities and increase artistic profitability. My goal is to help re-frame the way artists do business with themselves and their audiences.
With a focus on artistic branding and developing a multifaceted career strategy,  I help artists reveal their authentic image and assist them in the process of creating powerful, meaningful, profitable artistic products.
Some say I'm a natural at all this business and promotion stuff, but the truth is I was thrown into it and became an expert out of necessity. Now I love it! That means you can learn the business side of your art and you can love it, too. Refusing to stay in the box allows me to have a diversified career made up the following:
Concert pianist whose touring takes me to renowned stages, universities, alternative venues, art galleries and even the White House.
Creator of Emerge Already!, a career-building platform for artists including Youtube Videos, Livestream Sessions and a progressive blog. Recently self-published Emerge Already! The Ultimate Guide to Career Building for Emerging Artists
Keynote speaker & panelist for the 2012 Self-Employment in the Arts Conference. Past engagements have seen me speaking on everything from the arts, politics, education, race & culture, mental health awareness to other youth advocacy issues.
Ongoing Contributor to the Huffington Post on the Arts and related issues
Webcast host for the prestigious Van Cliburn and Tchaikovsky International music competitions
Served as Artist-in-Residence at renowned academic institutions such as the Georgia Institute of Technology, the University of Chicago, the Cliburn Foundation's Musical Awakenings Program, and the Mississippi Symphony Orchestra
Under the auspices of the White House, spearheading a 2012 tour of the nation's Historically Black Colleges and Universities.
Working under a new self-management model I've created to suit my needs has allowed me more creative control, to command higher fees, to make a broader impact and to expand my influence. Much of my more profitable and more rewarding engagements started with some grand idea I crafted into a proposal then later negotiated on my own behalf.
It hasn't always been easy, I haven't always gotten a "yes" and I have always had to work harder than the next artist. But with this type of success, it would be very hard to go back to doing things in a traditional way. There's no way I could stomach waiting around for someone else to deem what I do worthwhile or fall back into counting on anyone else to be in charge of my breakthrough.
"Among the new generation of classical music artists, few are making the huge impact and receiving the kind of acclaim that pianist Jade Simmons has been of late."
Sergio Mims, Ebony/Jet Magazine
Why We Can Help You
None of these accomplishments came easily, by the way. We've both had PLENTY of setbacks, disappointments and moments of doubt.
Like taking an extra year and five very humbling attempts to finally break the boards for her black belt (Renita).
OR like prepping for months for a big competition in Panama, saving the money to pay my expenses, only to get down there and drop out before the prelims began because of the sheer fear of failure. I didn't touch a piano for weeks after and had to evaluate whether or not I was cut out to pursue my passion (Jade).
OR having a huge memory slip in the first round of a piano competition (that someone in the audience later referred to as a "train wreck"), and having to get back on stage the next day for the semi-finals (Renita again).
OR suffering the devastation, exhaustion and financial loss of working with the wrong partner on a project that's important to you. I could have allowed this type of bad experience with bad people trick me into a skeptical, bitter mindset. Instead, I'm now more aware of the type of team members I need in order to be successful (Jade).
We've both felt the urge to give up, and often wondered if striving for more was worth the struggle and isolation. So we know a little something about mental toughness and resilience — and how to get back on track, again and again.
Gain Insights and Techniques That Will Elevate You To Level Next 
We both know from experience that breaking away from the pack and deciding to reach for more can be extraordinarily rewarding and exhilarating. But it can also be very lonely and incredibly scary — which is why so many people stick with the status quo.
That's why we joined to present the Step Up Your Game: Level Next Group Coaching Intensive: to equip talented artist entrepreneurs — like you – with the techniques and strategies you need to shift both your artistic skills and business execution into OVERDRIVE.
You'll learn how to:
Upgrade your self-talk (and tame your inner critic) to defuse self-sabotage and doubt
Move more quickly to take on new challenges and resist perfectionism
Recognize and maximize opportunities in your immediate surroundings while planning ahead for long-term success
Identify your career "seasons" in order to maximize professional productivity and personal satisfaction
Determine key priorities and strategize for a diversified artistic career
Feel a sense of control when performing under pressure
Manage your energy and stress levels to build momentum and stop the vicious cycle of crash-and-burn
Conquer the status quo stalemate by developing a Big-Dreaming/Big-Action Mindset
And that's why we developed the STEP UP YOUR GAME: LEVEL NEXT GROUP COACHING INTENSIVE, an 8-week program designed specifically for artist-entrepreneurs that will equip you to get the results you crave, faster and easier. We've taken our personal wish list when we're shifting into high gear – inspiration, accountability, camaraderie – and combined it with the techniques, insights and knowledge we've collectively synthesized from building a business and practicing/coaching peak performance for years.
1. Weekly Webinar Coaching Sessions
No pre-made videos or audios with this program — you get us LIVE, in real-time, for EIGHT 90-minute phone sessions every week on Sunday from March 25th – May 13th. Sessions take place weekly at 2:00 pm EST (1:00 pm CST; 11:00 am PST, 8:00 pm CET). Because of the length of the program, it's understandable that you might miss a session here and there so they'll all be recorded for your convenience.
Here's the format we'll follow:
CHECK-IN: The check-in provides a structured opportunity to replay your wins and successes to the group, report what's working (and what's not), and give an update on action commitments. This accountability factor is one of the most potent benefits of a coaching program: Broadcasting your goals and knowing you'll have to report your actions — and that those actions are being examined and, to some extent, evaluated — means you'll be far more likely to achieve them. It's no surprise that the mere act of joining a coaching program often spurs people to new heights of success.
TOPIC OF FOCUS: We know you don't have time to be studying the latest findings on behavioral psychology, neuroscience and branding, and thinking about practical ways to apply them — even though they would dramatically improve your results. So every week, you'll have access to hand-picked information on a specific topic that we synthesize into clear principles that make it easy for you to take action.
HOT-SEAT COACHING: Each week, one or two participants will get a chance to receive laser coaching on a particular challenge they're facing, as well as advice from others in the group. It's rare in our daily lives that we can get objective feedback — our family, friends and colleagues care about us, of course, but they also have their own biases and agendas. So past participants have really appreciated this opportunity to relax their guard and get relevant input on their situation from other high-achievers. (And yes, everyone will have an opportunity to be in the hot seat.)
ACTION COMMITMENTS: When it comes to making changes, accountability is king. We wind up each session with each participant sharing the actions they're committed to taking during the coming week.
WEEK 1: START WITH WHY.  You can't do anything until you know why you're doing it! Your motivation has to be more than just the activity itself. Here's where you'll find purpose beyond the applause and uncover the limiting beliefs that are quietly sabotaging your progress.
WEEK 2: REFRAMING YOUR "NOW". Dreaming about the future is healthy, but failing to operate in the NOW is debilitating. This week you're developing x-ray vision and letting go of the scarcity mindset in order to see the opportunities in your immediate surroundings.

WEEK 3: MISSION CONTROL. To realize our new possibilities will require us to be more on top of things than we've been before. Bruce Lee said: "The successful warrior is the average man, but with laser-like focus." To develop that, you need an arsenal of techniques for determining your priorities, building unstoppable momentum, decimating overwhelm, controlling your attention and eliminating procrastination. You'll get them here.
WEEK 4:  DARING TO PUT YOURSELF OUT THERE. In order to break through, you'll have to break out of the mold you've been in for a while now. Change can be organic instead of frightening when you focus on natural ways to evolve into your true artistic identity. The ways you choose to break out may be off-putting to those around you, but will stem from characteristics you've always had, dreams you've always wanted to pursue and skills you've allowed to lay dormant. Learn how to connect and build relationships with the "untouchables," and create your own dazzling sphere of influence.

WEEK 5: PERFORMING UNDER PRESSURE. Now that you've re-framed your NOW and know what to do and when to do it, you want to feel assured that you can deliver when you most need to. Pressure is a fact of life. But it doesn't have to mean a gnawing sense of panic and mounting stress. Instead, as Seth Godin says, you can "use it to help you do great work." Here's where you'll learn the exact same techniques that Navy SEALs, professional athletes and other elite performers use to thrive under pressure and how to avoid the common pitfalls of high-achievers.
WEEK 6: BOUNCING BACK.  With this new mindset you're going to start winning more often. But you'll still encounter setbacks and it's imperative you learn how to convert failure into function. Your competitive edge lies in your ability to rebound quickly – to put a sub-par performance, an unsatisfying negotiation or a failed artistic project behind you instantly — and regain your balance. Here's where you'll learn how to avoid the mental pitfalls that slow down recovery, switch on scripts that combat self-doubt and discouragement, keep setbacks from derailing your focus and morale, and create your own personal resiliency strategy.
WEEK 7: HAVING THE ENERGY TO DO IT ALL. Now more than ever, because of how you've expanded the possibilities for your life and your career, you'll need to give extra attention to making sure you can sustain the energy needed to pursue what's important to you. You'll also need to learn how much energy to expend on certain activities and you'll need to be aware of what exactly is required of you at certain points in your various career seasons. In this vital week, you'll learn the keys to having the energy to practice AND work on the business side of your art.
WEEK 8: RECAP AND REVIEW.  Phew, we made it! This session will give you a chance to review your notes, pelt us with questions and prepare to fully activate your new repertoire of skills.
2. Access to Exclusive "Step Up Your Game" Online Forum
Between scheduled calls, the online support forum will give you the camaraderie, networking and accountability you need to stay focused and moving forward. You'll be able to:
Post questions for Jade and Renita, as well as your fellow participants
Network with other multi-talented, creative high-achievers
Find links to an array of carefully curated resources
Share your wins, ask questions and solicit feedback  
3. Downloadable Recordings of Coaching Calls
Download the audio recording of each week's course to follow along, review and refer back to as you follow the course. Repetition is the secret to lasting change. With each listening, you will pick up new information and start to see a positive shift in your thought patterns and habits. 
Quick download access to all the templates, checklists, worksheets we've painstakingly developed over the years, as well as other resources for your own library.
 5. BONUS: Laser-Coaching Call With Jade & Renita 
At the end of the program, you'll get 25 action-packed minutes to get personal guidance and feedback on a Skype call  with Jade and Renita.
Ready To Step Up Your Game to Level Next?
Yep, for hundreds of dollars LESS than you'd pay for a SINGLE MONTH of individual coaching with either of us, you can get EIGHT WEEKS of coaching and hands-on support in a personal group setting.
The typical high-achiever more than makes back their investment in the program within WEEKS, usually with just one new client or piece of new business that they wouldn't have landed as quickly otherwise.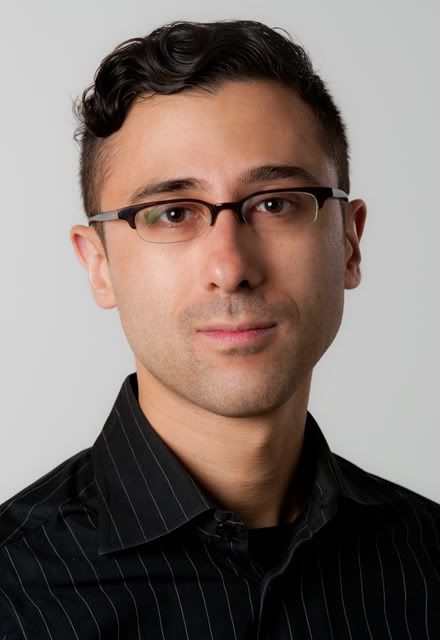 "I consider myself an organized person. I've had to-do lists and my calendar all sorted out since I was in college. Despite this, I've been feeling, for the past three years or so, like I just never have enough time on my hands.
Renita taught me to make sure I'm always doing the most important tasks. Just this simple paradigm shift, one of many she taught, was quite useful and powerful for me.
She taught strategies on how to achieve this and also how to make myself more efficient as I tackle the ever-growing to-do list. As a result, I've wiped away a large amount of the stress I used to feel on a daily basis and I'm getting significantly more done in the same amount of hours."
JP Pullos, Photography Entrepreneur and Founder of JP Colors
FAST-ACTION BONUS: The Mental Toughness Telesummit Program
The first THREE people to invest in the Step Up Your Game: Level Next Group Coaching Intensive will receive as a bonus The Mental Toughness Telesummit Program ($97 value), featuring exclusive interviews with:
DANIEL PINK, New York Times best-selling author of Drive: The Surprising Truth About What Motivates Us; SIMON SINEK, author of Start With Why • PAMELA SLIM, top career blogger and author of Escape From Cubicle Nation • DANIEL COYLE, author of The Talent Code • ILARIA MONTAGNANI, martial arts fitness star and creator of Powerstrike • DR. DOUG HIRSCHHORN, investment psychology advisor and author of "8 Ways To Great" • MATT SCOTT, two-time Paralympian and star of the Nike ad "No Excuses" • SERENA WALKER, serial entrepreneur and Founder of Secrets of Successful Entrepreneurs • DR. JASON SELK, sports psychologist and author of "Ten-Minute Toughness" • MASTER CHIEF PETTY OFFICE PAUL THARP, former Navy SEAL • DR. NOA KAGEYAMA, performance psychologist and professor at The Juilliard School • DR. ELIZABETH A. STANLEY, Founder of the Mind Fitness Training Institute.
Complete Audio Downloads of All 12 Expert Interviews. Over six hours of no-fluff content that you can transfer to your iPod or other MP3 player and listen to on your schedule, whenever and wherever you want. Each interview runs about 30 minutes, perfect for listening to during your morning and evening commute.
Complete Written Transcripts. Over 250 pages that you can use as your study guide – read through the content at your own pace, skim for material you want to study further, highlight key points and write your own notes in the margins, or simply pick up any information you missed while listening to the audio.
Illustrated Cheat Sheet. A synthesis of the key points and recurring themes in a one-page "cheat sheet" for quick, easy reference.
Yes, I'm Ready To Step Up My Game!



By the way, we should mention that we think effort is a good thing. So if you're simply looking for a "quick fix," then this program is not for you.
That's because raising your game and getting to level next takes hard work — smart, strategic work — so if you're one of those people who doesn't want to invest time and effort in radically changing their mindset, then it's better that you don't join us.
Can You Get Results On Your Own?
Sure, you can do it on your own…but at what cost?  How much more time do you want to spend—to waste— before you figure out how to make LASTING change in your habits and what limiting beliefs and self-sabotaging behaviors are keeping you from getting where you want to go? And if you can do it yourself, why aren't you doing it already?
With the STEP UP YOUR GAME TO LEVEL NEXT COACHING INTENSIVE, we're in effect, giving you years of our lives. We're offering you proven "short-cuts to success" so you don't have to struggle like we did to find out what works.
Let me say this: we WANT you to succeed. And we want you to succeed for a very selfish reason: we want to live in a world where artists are operating at full throttle, taking advantage of every opportunity to elevate their life and squeezing every last drop out of their potential.
With this program, we've created a proven system that has been responsible for dozens of clients doing just that.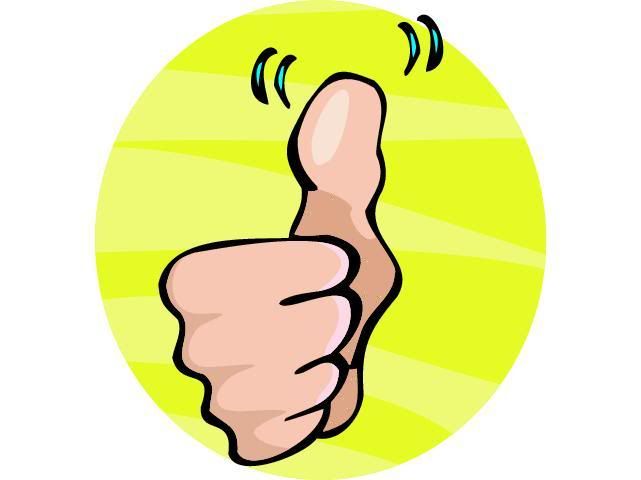 "Renita challenged me to live up to these goals and helped to develop systems that will assist me through the rest of my days. Her coaching has helped me reach higher levels of productivity (completing on average 35% more of my tasks each week with a focus on higher ROI activities), shatter company sales goals (reaching sales targets well ahead of my company's expectations and causing a revision of double the revenues from my region before the close of 2011) and – probably most important – a work/life balance that allows me to enjoy every step of this amazing journey.

Renita has truly raised the bar on my professional life. Working with her far exceeded my expectations in beginning the SUYG Program and lifted the trajectory to which I thought I could achieve – by no means an easy task.

Ralph Waldo Emerson said: "The world makes way for the man who knows where he is going."  It was only after working with Renita that I felt confident that I knew the way."

Christopher Maddern, LEED AP, Manager, Regional Business Development, Summit Energy Services, Inc.
I'm Ready To Shift Into High Gear!
Fast-forward eight weeks: Do you want to be in the same place you are now, or do you want to break through your plateau and shift into OVERDRIVE ?
It's never too late to make serious headway on your goals, no matter how long you've had them. We look forward to helping you step up your game to LEVELNEXT.